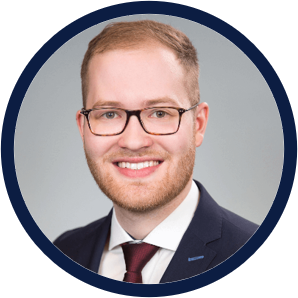 Hi, I'm Alexander Hose 👋
I am an information security advisor 🕵️‍♂️ with a proven track record of minimizing risks to business while delivering on business objectives. Successfully formed and guided highly efficient, cohesive, and global teams in both start-ups and mature organizations. AWS community builder and Google Cloud Champion Innovator , actively engaging and contributing to the AWS and GCP community, sharing knowledge and guidance.
I can develop and implement groundbreaking tech and digital transformation initiatives to reduce exposure to security risks with proven success in leading IT security programs to protect enterprises 🔐 from both internal as well as external threats.
My cloud journey started in 2019 whilst I was pursuing my AWS Solution Architect Associate certificate and I instantly was mesmerized by the simplicity and endless possibilities of what can be done by adopting cloud technologies. Since then, I specialize in researching, understanding, and providing cloud-based security strategies and solutions in GCP and AWS ⛅
Prior to my time as a cloud security professional, I also worked developing and managing numerous application security projects and provided tech M&A services to companies across a wide range of sectors and sizes.
When not focusing on the intersection of cloud and security, you will find me tracking the newest tech deals and unboxing reviews of the latest tech gadgets. And on the personal side, I actively go to the gym (even if it is midnight), enjoy traveling, and delicious food.
I want to reach out to like-minded professionals. Eager to expand my professional network, and therefore I invite you to connect with me at me[at]alexanderhose.com or via LinkedIn 🤝
Certifications
CompTIA Security+
AWS Certified Solutions Architect - Associate (Expired February 15, 2022)
AWS Certified Security - Specialty
AWS Partner: Sales Accreditation (Business)
AWS Partner: Accreditation (Technical)
(ISC)² Certified Secure Software Lifecycle Professional
eLearnSecurity Junior Penetration Tester
ITILv3 Foundation
Professional Scrum Master I
Opinions expressed are solely my own and do not express the views or opinions of my employer.